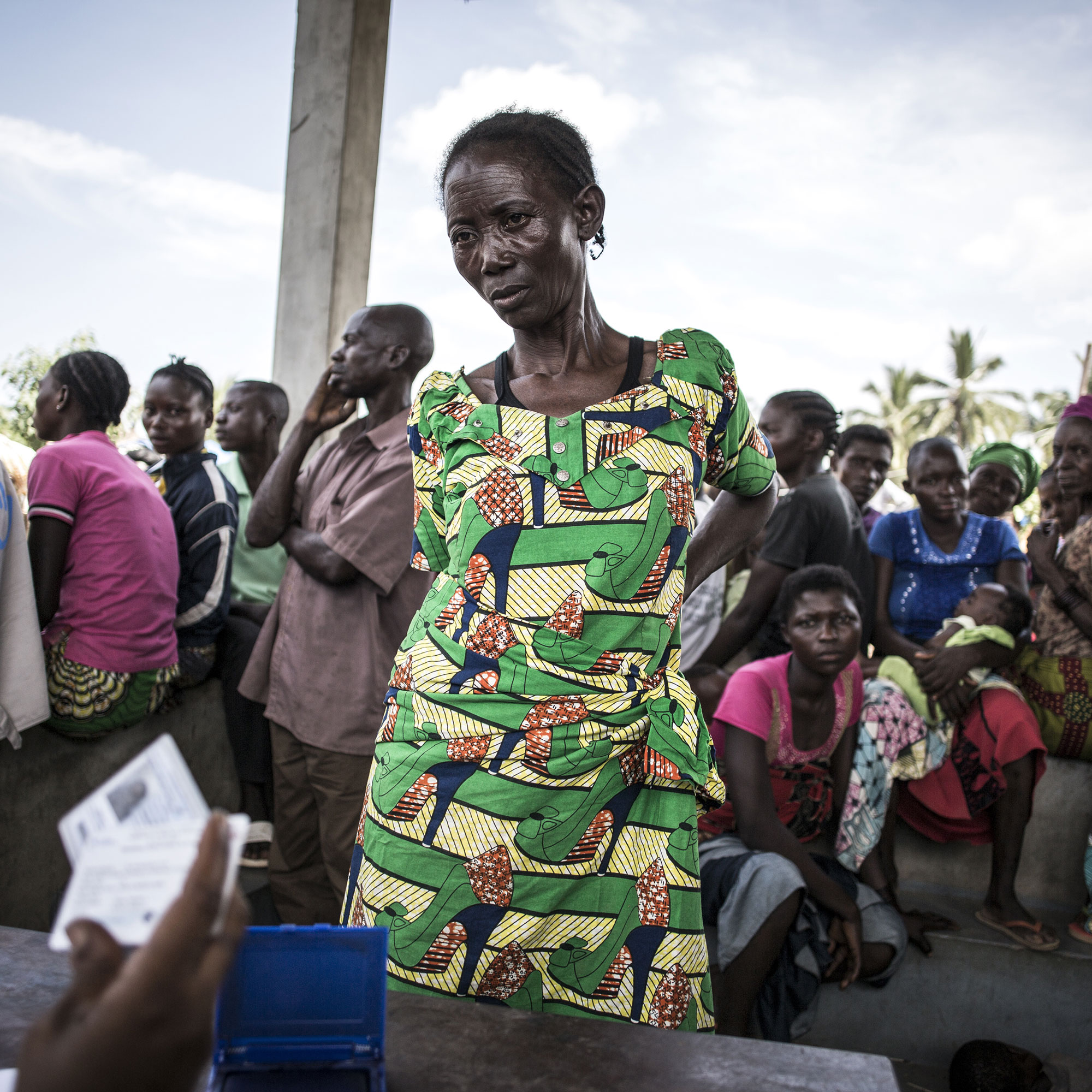 Why "Leave No One Behind"?
Persons with disabilities make up about 15 per cent of the global population. However, humanitarian action often fails to identify barriers and risks persons with disabilities face after natural disasters or in conflict settings. This also applies to acknowledging their capacities and meaningfully engage with persons with disabilities. Humanitarian action should reach those who need it most, including persons with disabilities.
Due to this responsibility the German Federal Foreign Office has been funding the project "Leave no one behind!" Capacity building for German humanitarian action for mainstreaming disabilities, since 2016. The first project has been implemented in cooperation with the Christoffel-Blindenmission e.V. (CBM). After two years, the project was successfully completed in August 2018. Its follow-up project was launched in September 2018.
The current project builds onto the results, experiences and lessons of the past two years. Initial change processes, which German humanitarian actors took on in order to include persons with disabilities, will now be strengthened and anchored.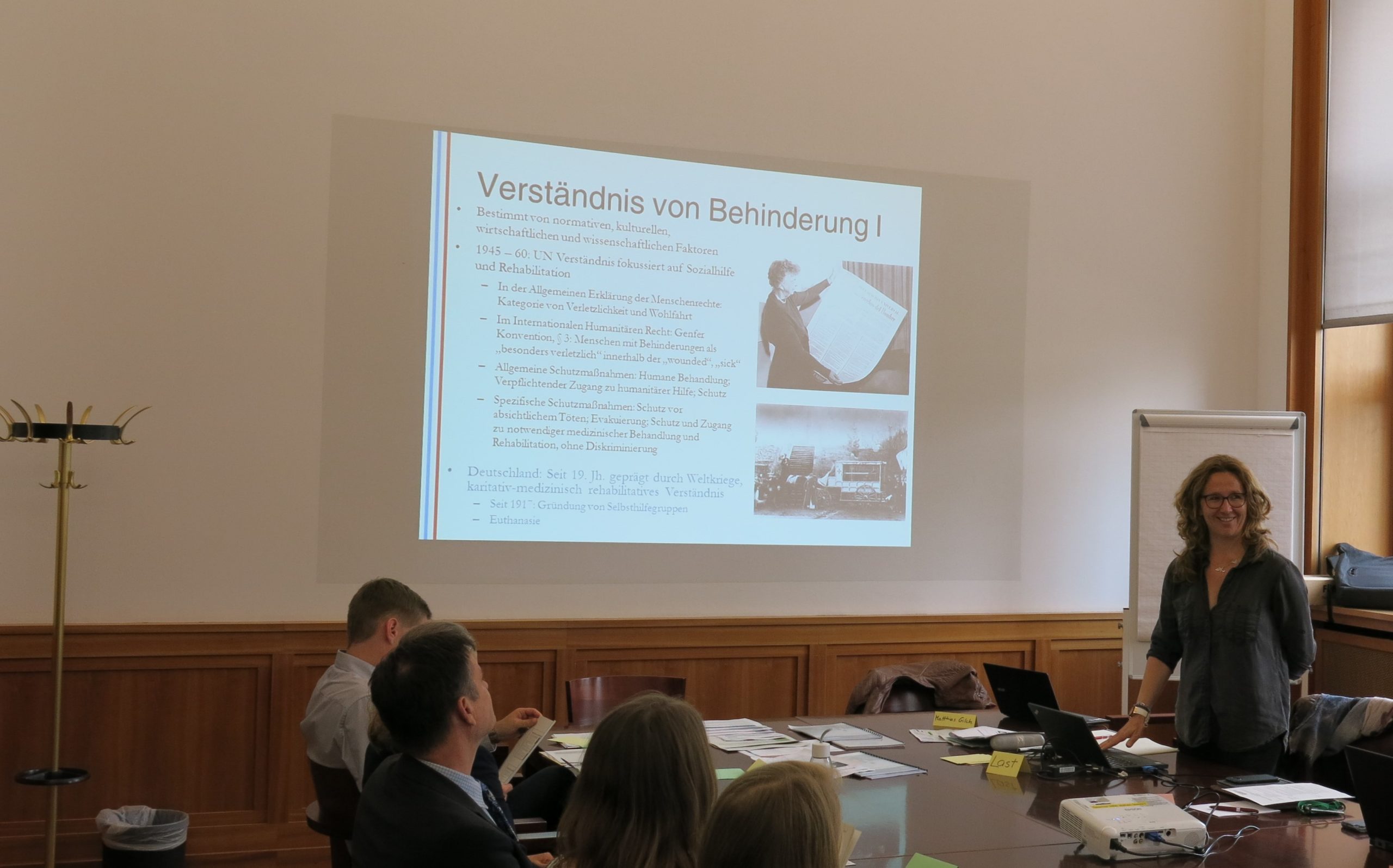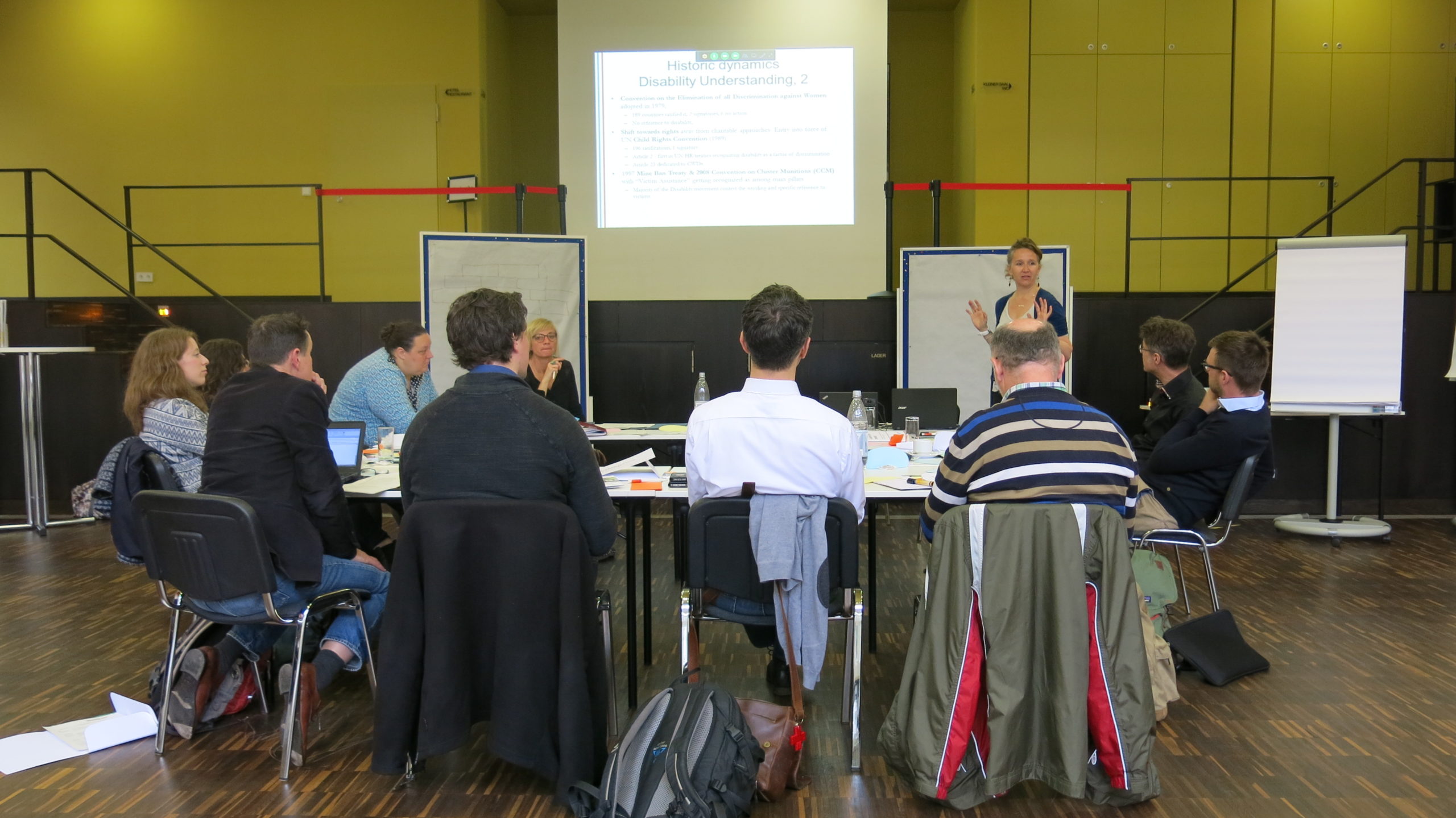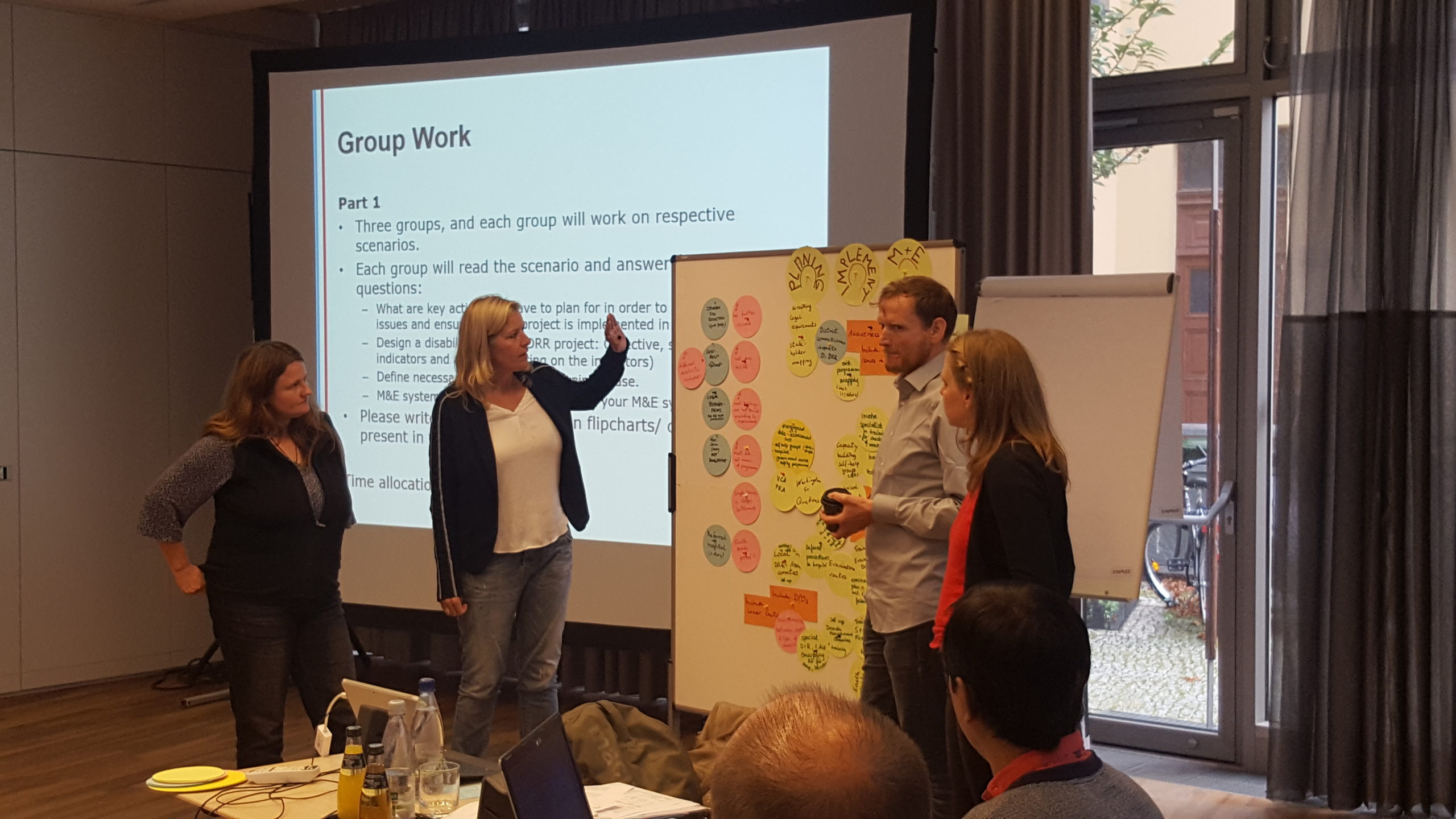 The transition from phase 1 to phase 2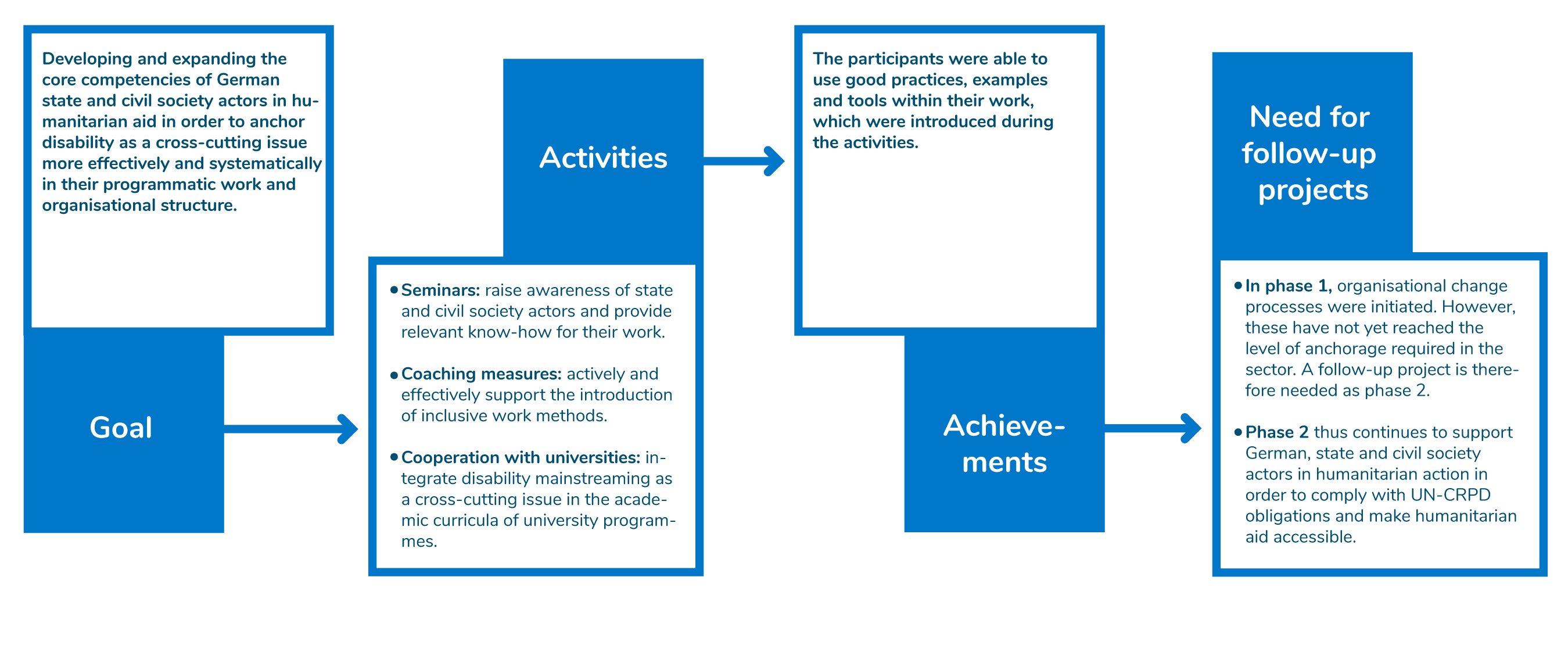 Why is it our duty to consider the needs and capacities of persons with disabilities?
On 29 March 2009, the United Nations Convention on the Rights of Persons with Disabilities became effective in Germany. It is generally referred to as UN CRPD.
The UN convention is the first legal instrument to concretise the universal human rights for persons with disabilities. The convention is fundamentally based on the inclusion of persons with disabilities and their complete and independent participation in society with equal opportunities.
Human dignity, non-discrimination and accessibility of services are of particular importance in hazardous situations and humanitarian emergencies. Therefore the contracting states shall take, in accordance with their obligations under international law, […], all necessary measures to ensure the protection and safety of persons with disabilities in situations of risk, including situations of armed conflict, humanitarian emergencies and the occurrence of natural disasters, as per Article 11 of the UN CRPD.
Hence, Germany and humanitarian assistance, funded by the German Federal Foreign Office, is obliged to take into consideration the interests, needs and capacities of persons with disabilities.