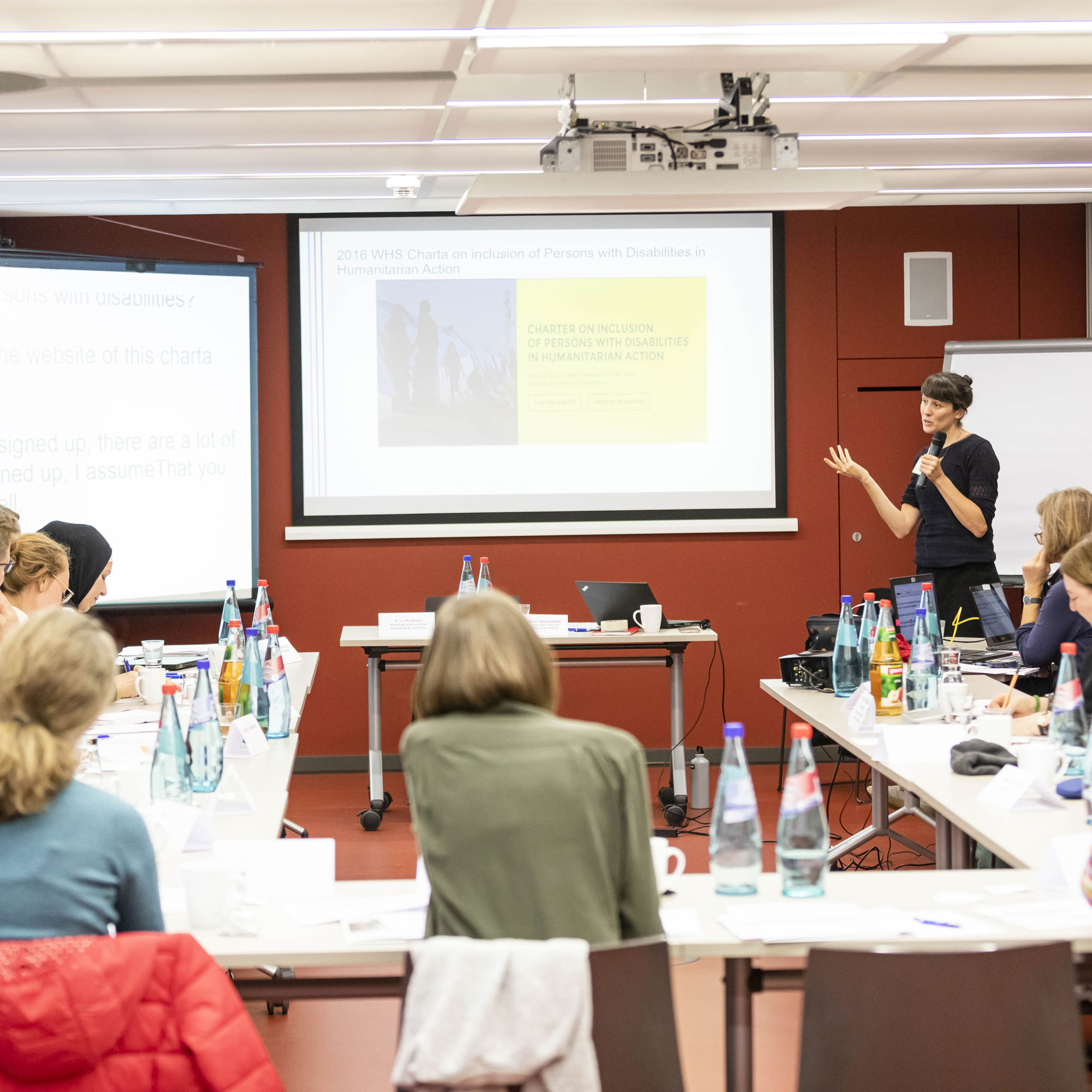 Our goal: Raising the awareness, activating and extending the technical capacities on disability-inclusive humanitarian action of German and international humanitarian actors.
In-house and out-house seminars for specialists and senior management of state and non-state actors on inclusive humanitarian action.
Sector-specific introductory and consolidation seminars (around 2 days) for programme managers and technical specialists of German humanitarian organisations. The selection of the subject is based on the results of the first needs assessment.
Regional trainings (around 5-7 days) for local implementing partners of German humanitarian actors in East Africa and Southeast Asia.
Technical contribution in external, sector-specific trainings to anchor disabilities in other trainings.
Coaching and (ad-hoc) technical support through a "help desk".
Developing e-learning modules on inclusive humanitarian action.
Training Packages & E-Learning
Universities & Special Events