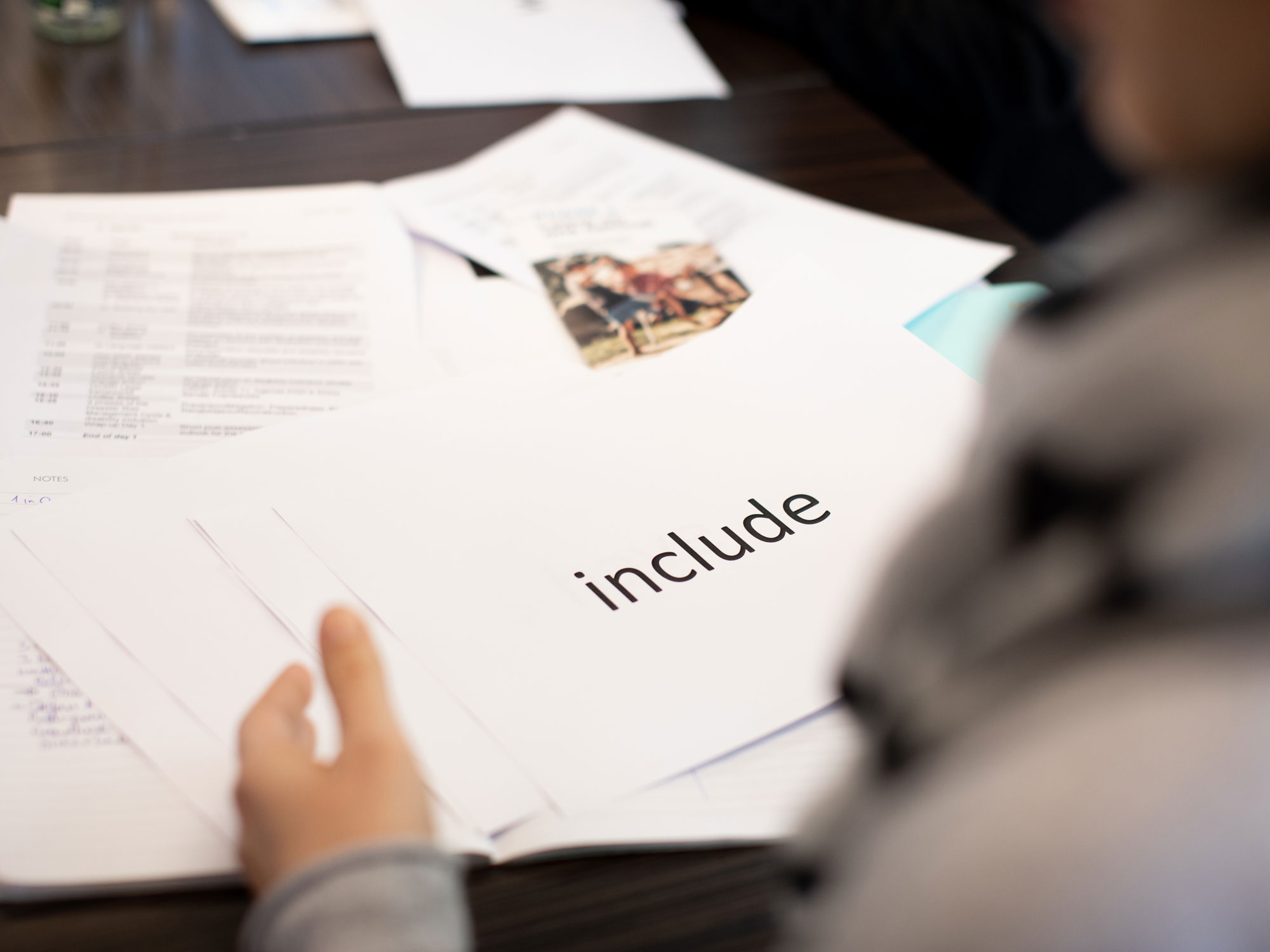 Awareness Raising Workshops
The awareness raising in-house workshops are half- or full-day trainings to sensitise managers and technical specialists of German state and civil society actors on disability inclusion. The aim is to mobilise and ensure the commitment of middle and senior managements to support organisational change.
A cross-organisation workshop can be provided as well, depending on demand and interest.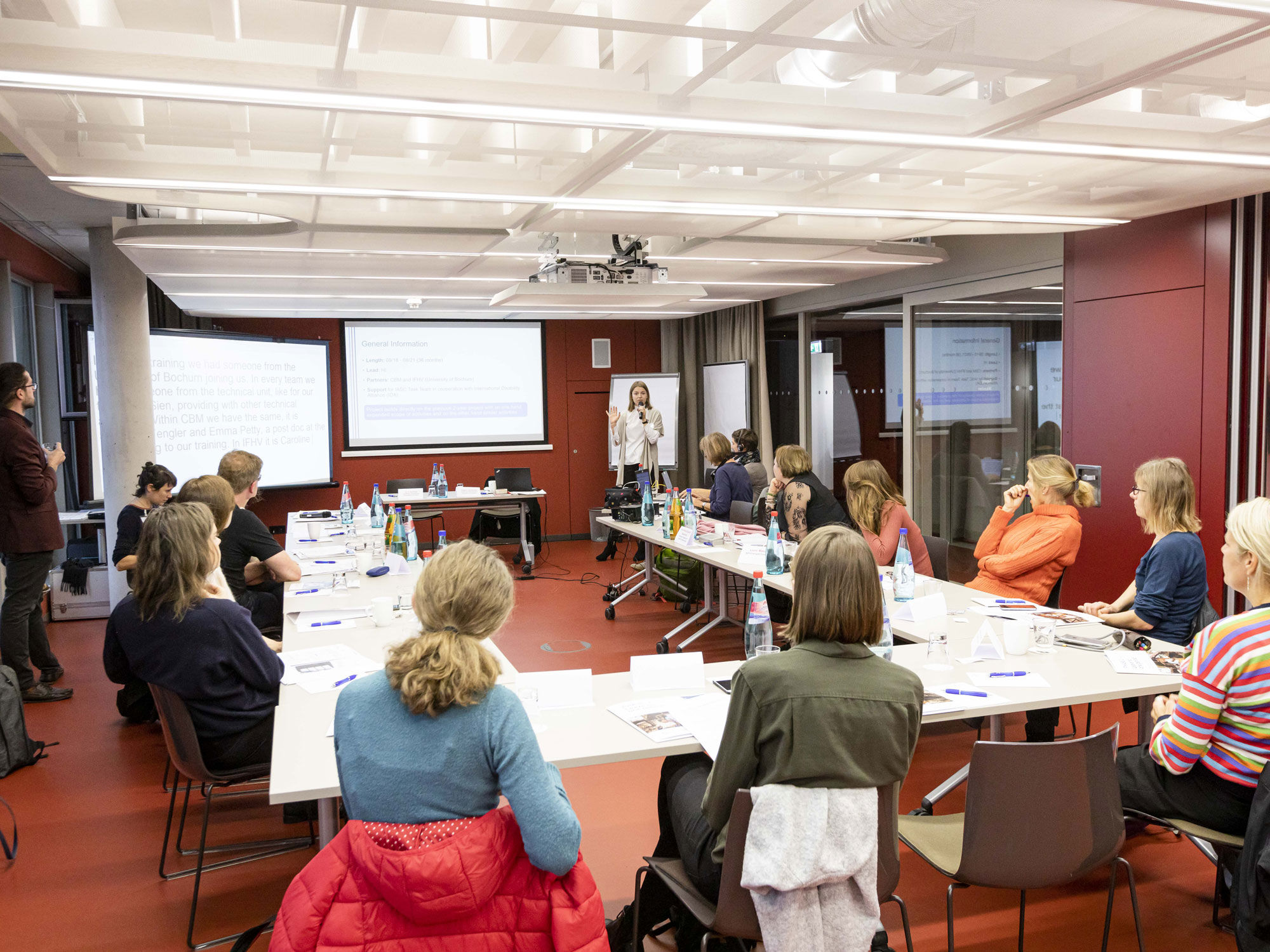 © Jörg Farys
Sector-specific Trainings
Sector-specific introductory and consolidation seminars are directed towards programme managers and technical specialists of German humanitarian actors. The two- or three-day long trainings follow participative learning methods and convey recent evidence-based knowledge. The selection of the topic is based on the results of the first needs assessment.
Past sector-specific trainings covered topics such as "Disability-Inclusive Disaster Risk Reduction" and "Disability-inclusive Project Cycle Management".
© Dieter Telemans
Regional Sector-specific Trainings
This offer is directed towards German humanitarian organisations and their local partners, wishing to develop a more inclusive humanitarian service delivery. The participating organisations commit to support the change processes in their regional offices in a technical and administrative way. The project is responsible for the necessary support of the teams in Germany.
Transport, accommodation and catering costs are covered by the project in order to ensure a broad participation of local staff.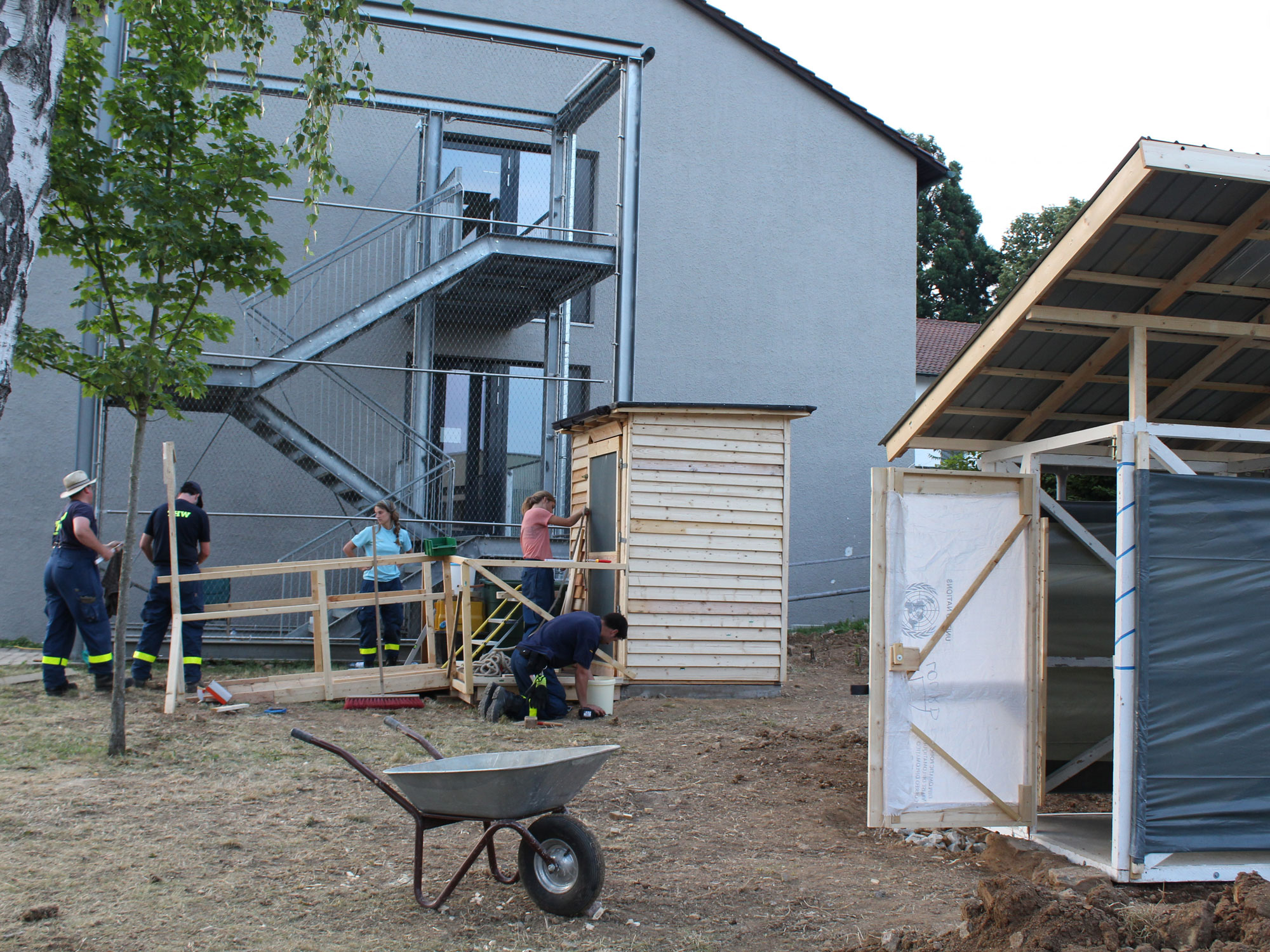 © THW
Contribution in other Trainings
The offer is focused on already existing training activities for German humanitarian actors by for example, the German Association of Development and Humanitarian Action (VENRO) or the Federal Agency for Technical Relief (THW). The project supports in developing disability-inclusive content and the integration of gender, age and disability as cross-cutting issues.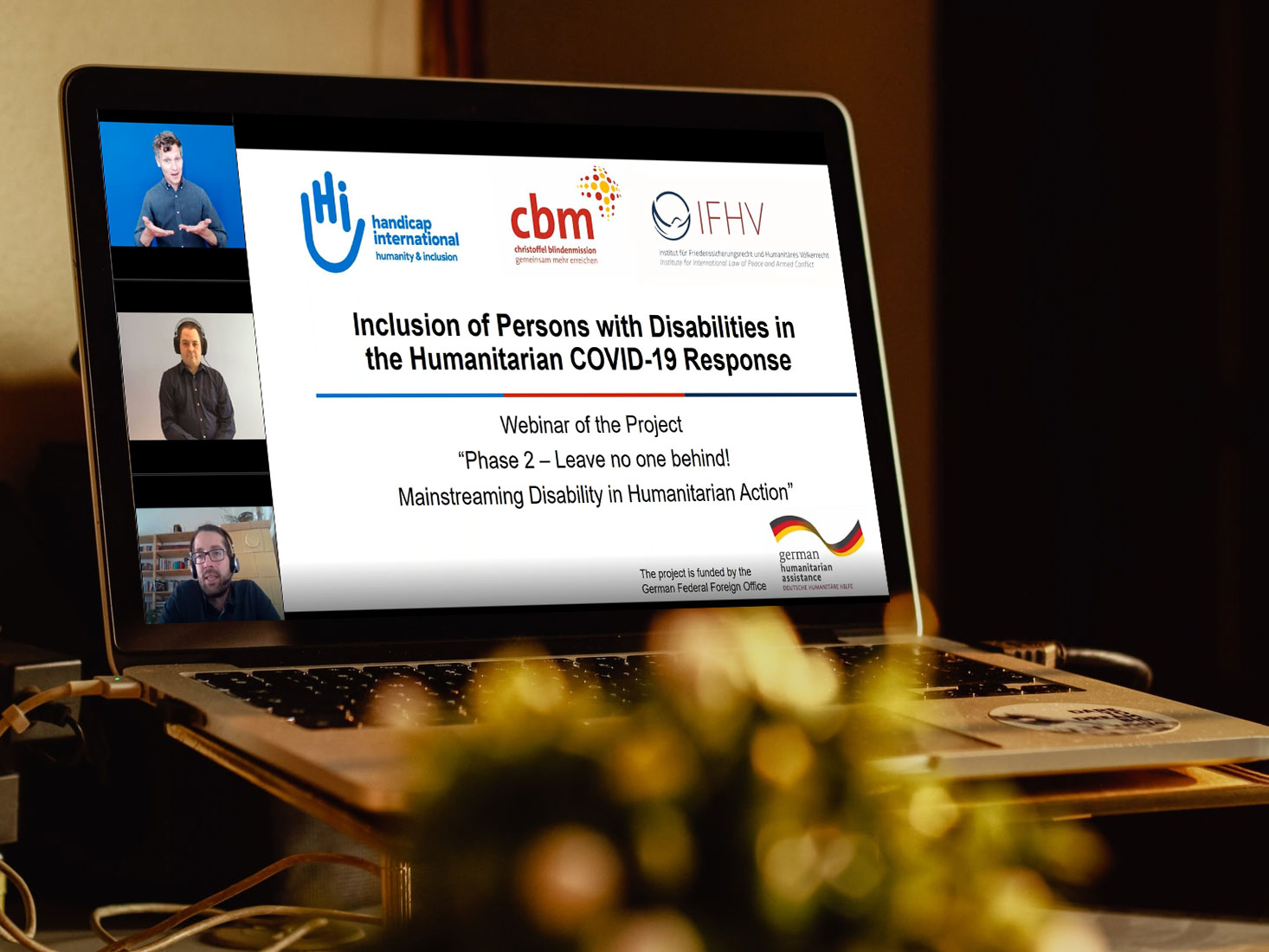 © John Hoang
Online Seminars and Trainings
The current situation presents us with new challenges. We would like to also share our expertise in times of COVID-19. Therefore, we offer needs-oriented online seminars and trainings.
You have a question or don't want to miss out on any training?