Mainstreaming disability in humanitarian action is a programmatic and organisational change process. In addition to the trainings, technical specialists of HI and CBM support other humanitarian organisations by providing technical advice and coaching during this process. Also peer-learning between organisations will be encouraged.
The focus of the technical support depends on the enquiry and corresponding needs. Please do not hesitate to contact us if you are interested.
Here are some examples of our technical support activities: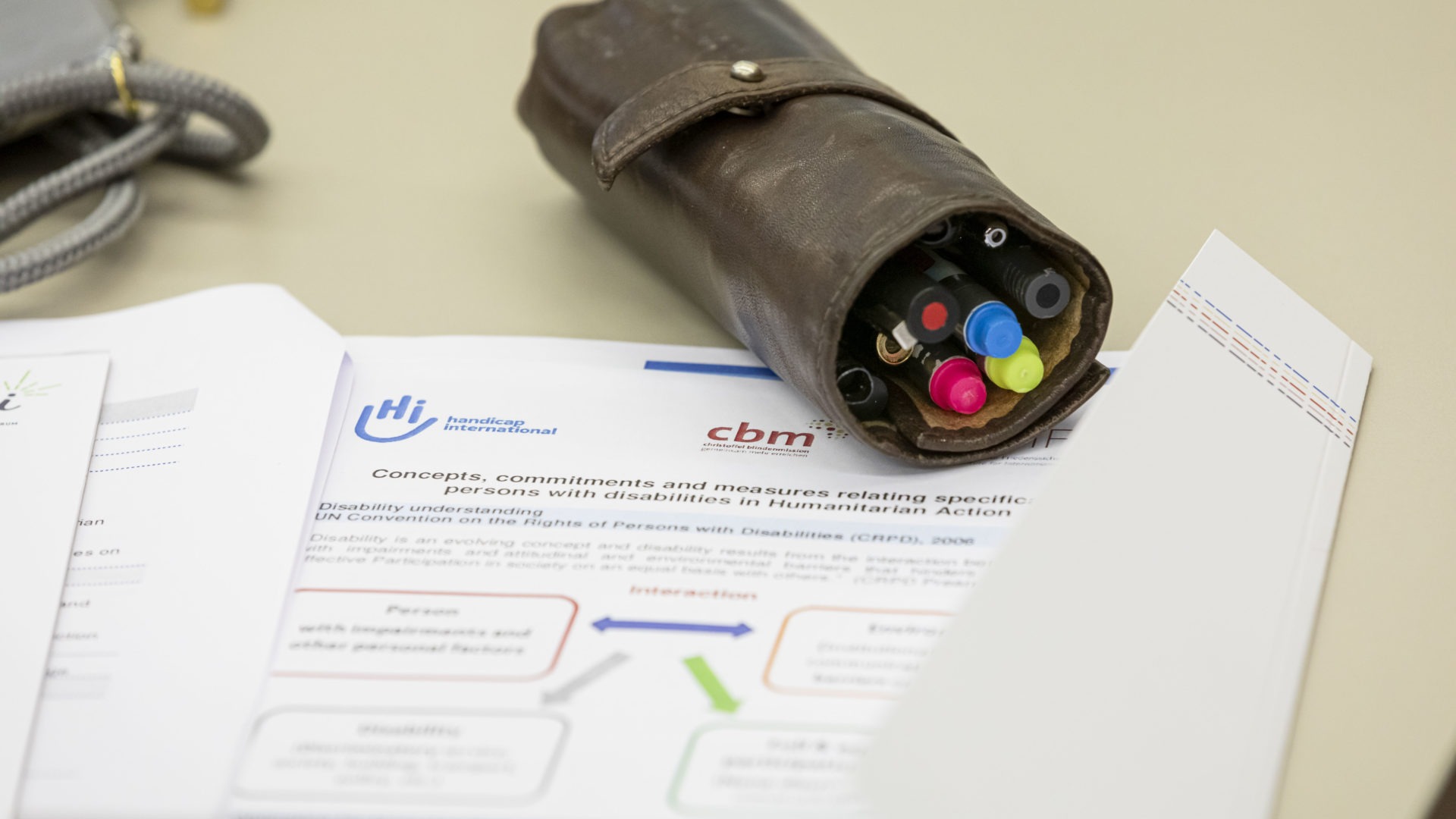 The so called inclusion audit assesses institutional, attitudinal and environmental barriers as well as enablers for the inclusion of persons with disabilities in a given organisations.
The audit can be conducted through an internal or external self-assessment in cooperation with HI or CBM. In the process, different working levels can be considered. Such as:
programme and project work
organisational strategies and policies
overall organisational structure.
Following the inclusion audit, we offer coaching.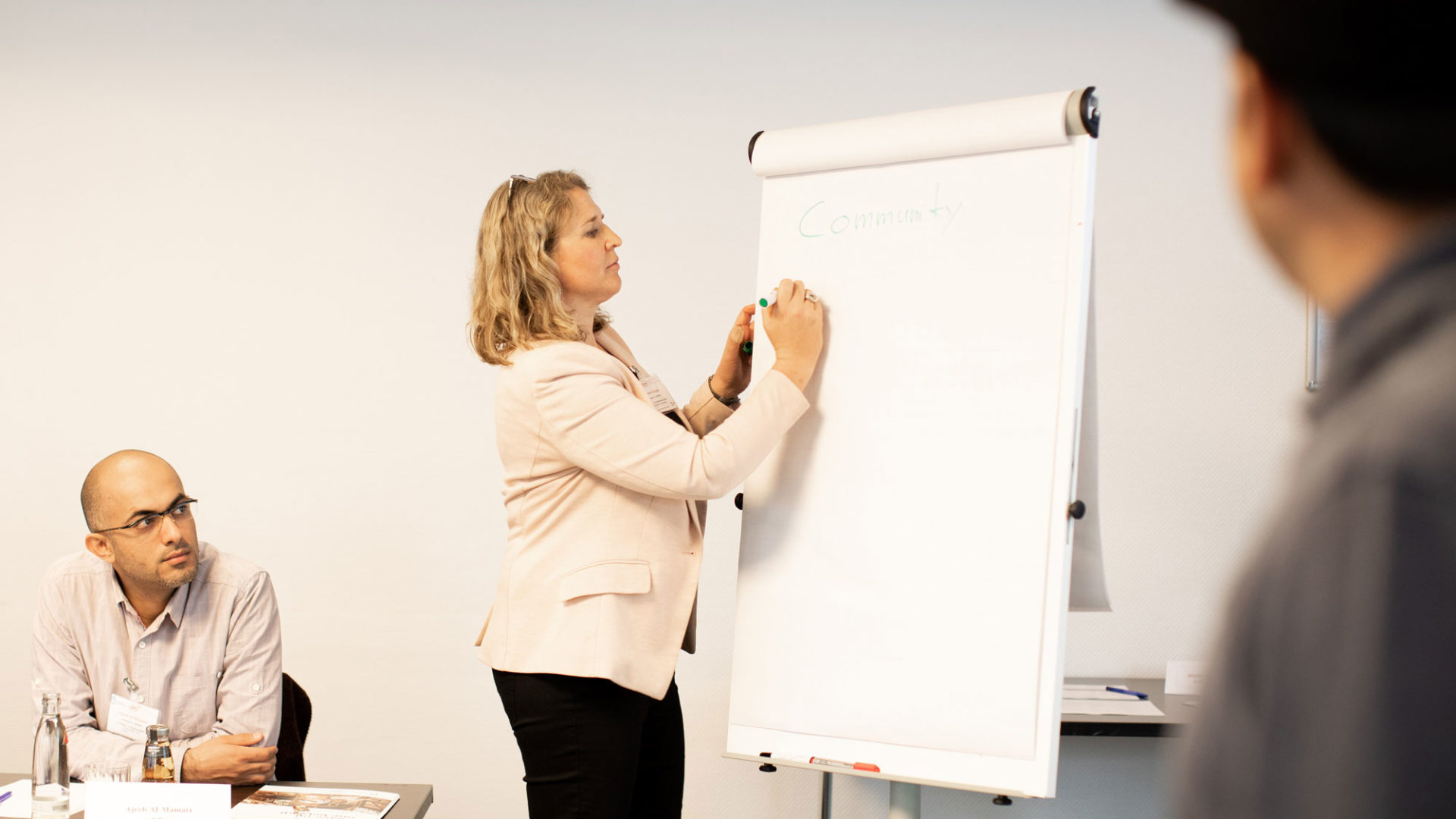 © Laura Thomas
Coaching offers long term and technical support for a humanitarian organisation or department.
The organisation is supported in terms of programmatic and organisational change processes to provide inclusive humanitarian assistance, through collective meetings and consultations.
Coaching is ideally based on an inclusion audit during which a needs-oriented "roadmap" has been developed. In that case, we support the organisation in deciding which barriers should be removed in the short, medium or long term.
The coaching is conducted by a technical specialist on inclusive humanitarian action from HI or CBM.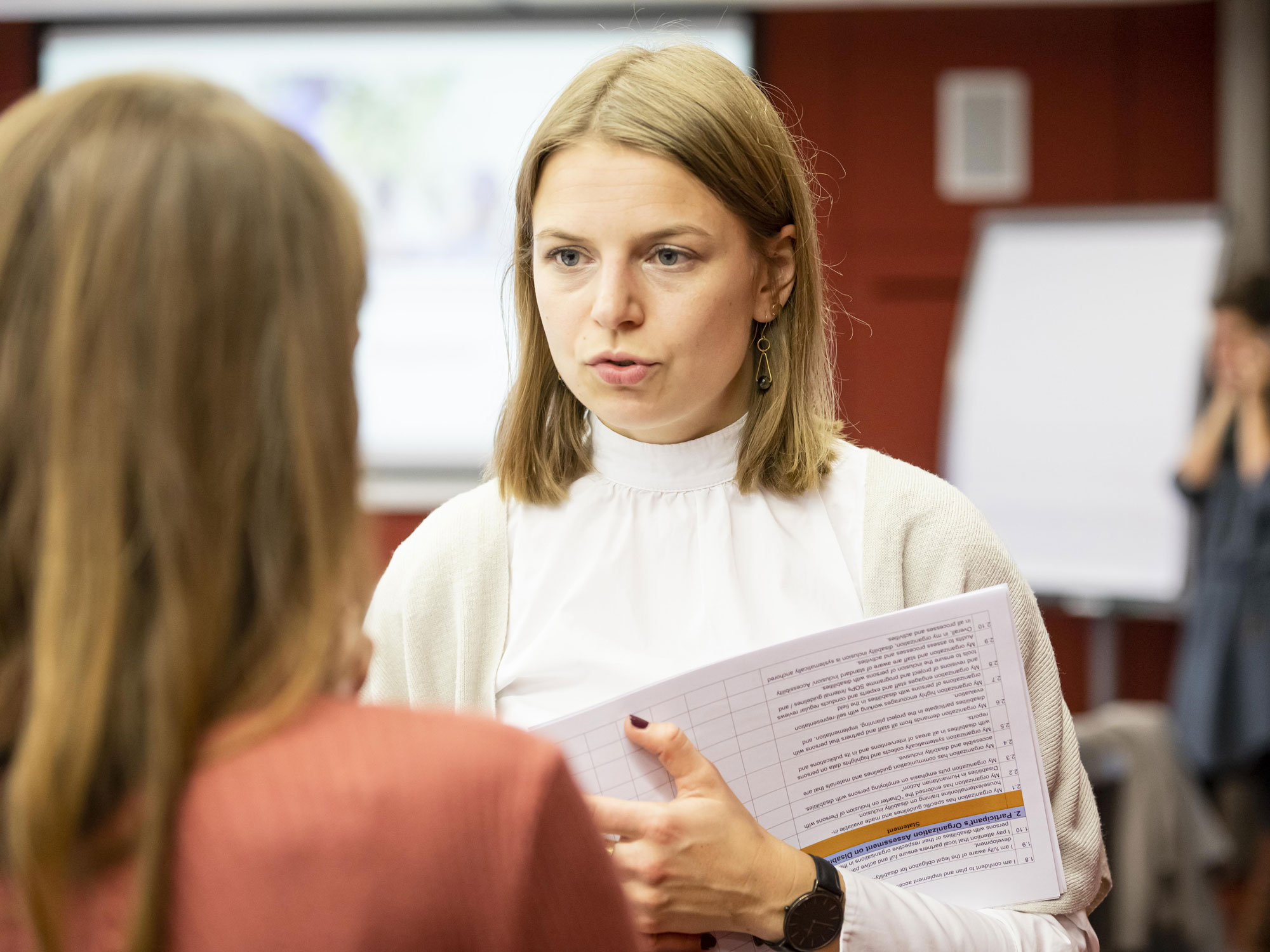 © Jörg Farys
Selective Technical Support
Selective technical support is based on a concrete request for technical support. These requests can be made by email or phone.
Different focus areas can be considered by the HI or CBM technical specialists depending on the scope and kind of request.
Here are some examples:
Creating a project proposal and incorporating disability as a cross-cutting issue at specialist events
Developing disability inclusive indicators
Collecting and evaluating disaggregated data (disability/age/gender)
Creating and updating organisational strategies
Initiating partnerships with organisations of persons with disabilities.
© Laura Thomas
Do you have a quick question, for example if a specific expression is disability sensitive and inclusive? Don't worry! We are glad to provide you with an answer.
Just send a short message with your question to LeaveNoOneBehind@deutschland.hi.org