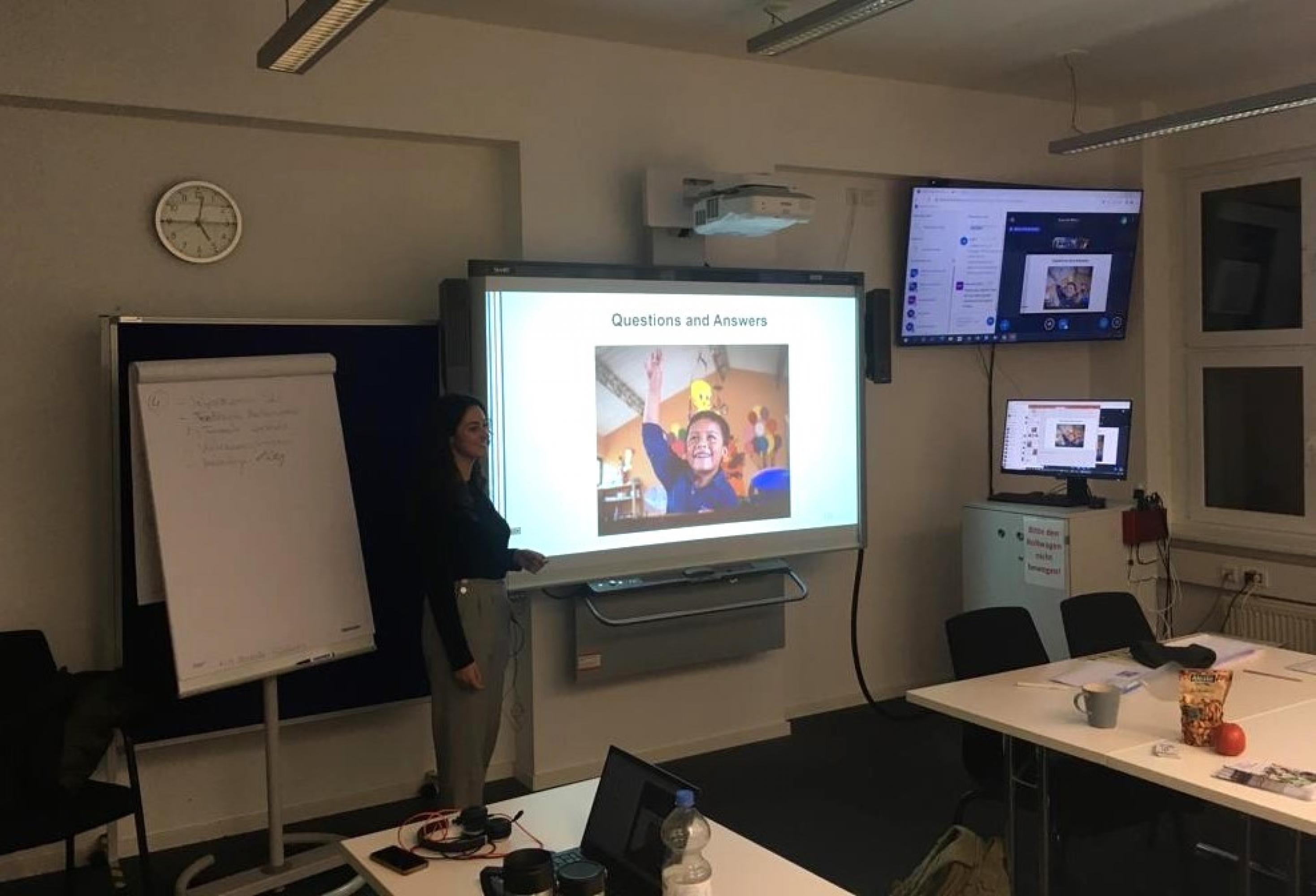 On 8 & 9 December 2022, "Phase 3 – Leave no one behind!" gave a guest lecture at the Akkon Hochschule für Humanwissenschaften on Inclusive Humanitarian Action.  
The Phase 3 – Leave no one behind! project continues its work with the university from Phase 2, working toward the goal of building awareness on inclusive humanitarian action by guiding the humanitarians of the next generation. In early December, our Leave No One Behind! team presented a guest lecture to students at the AKKON University under the Bachelor on Emergency and Catastrophe Relief programme to talk about disability, intersectionality and the IASC guidelines, as well as work together to operationalize the four Must-Do Actions through case-study scenarios.  
As part of the same capacity development activities, the Phase 3 – Leave no one Behind! project will also continue to give guest lectures at the Network of Humanitarian Action's (NOHA) Master on Humanitarian Action within IFHV. Through working with these future humanitarians, we aim to build a generation who can design and deliver humanitarian assistance that is inclusive of persons with disabilities.