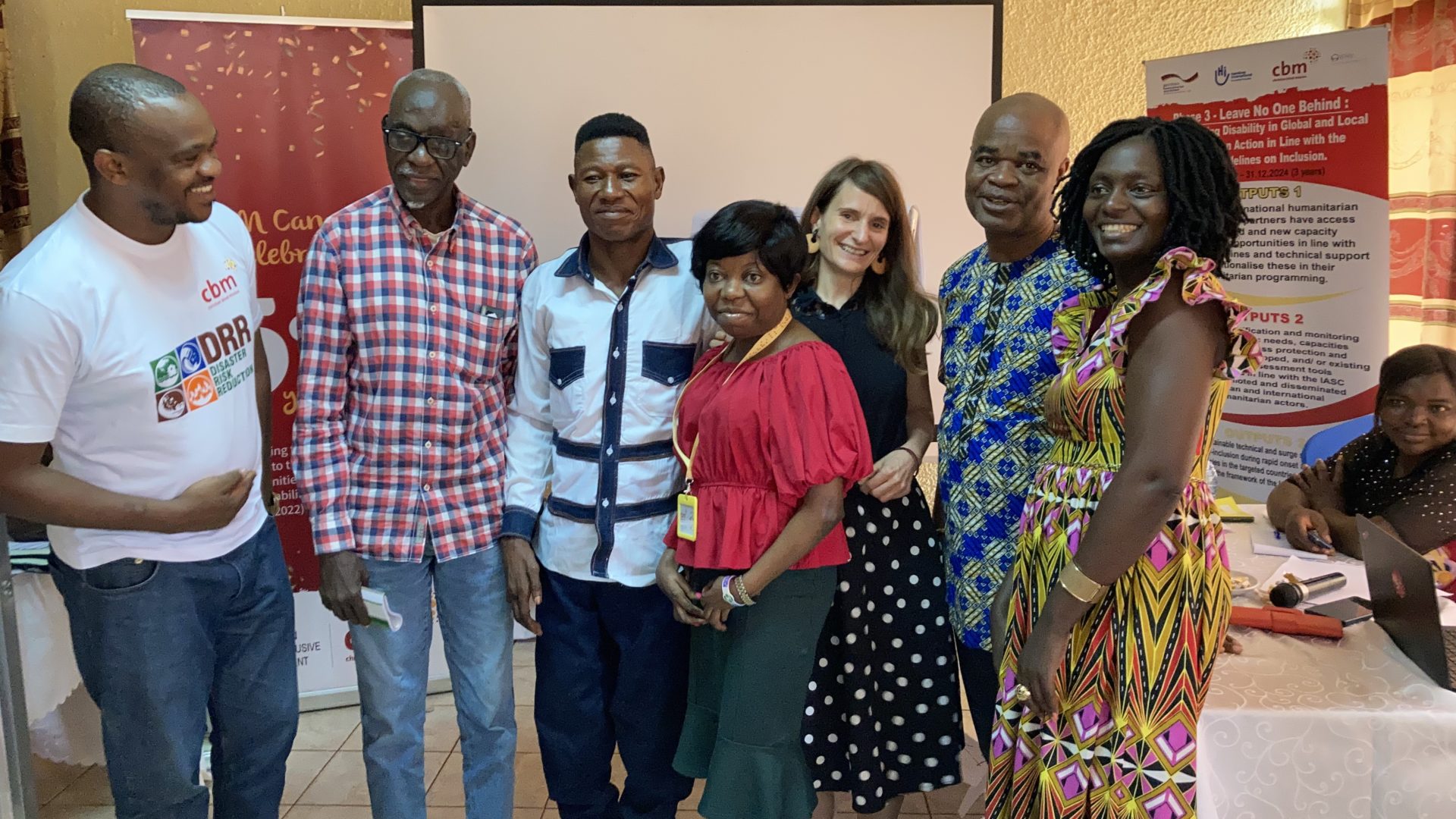 The country level kick-off of the "Phase 3 -Leave no one behind!" was held in Bertoua, capital of the eastern region in Cameroon, from 15th to 18th November 2022.
The Kick-Off was combined with the validation of the outcome of a National Humanitarian Capacity Mapping of OPDs (Organizations of Persons with Disabilities). It is the first activity conducted under the project in Cameroon. Based on the first results of the mapping survey, a 2-day introductory training to the humanitarian system for OPDs followed. The objective of the training was to empower OPDs to play an active role in humanitarian action.
Apart from 25 OPD leaders representing persons with all types of disabilities, CBM partners and others that took part in the activities included: Presbyterian Church in Cameroon (PCC), Cameroon Baptist Convention Health Services (CBCHS), PROMHANDICAM and CODAS Garoua.
The meeting was graced by the presence of the Director and the Senior Research Officer of the Civil Protection Unit at the Ministry of Territorial Administration (MINAT), who contributed to the success of the training with a presentation on Disasters and Risks in Cameroon.
The project partner CBM is implementing the project in West Africa with partners in Cameroon, Niger, and Nigeria.