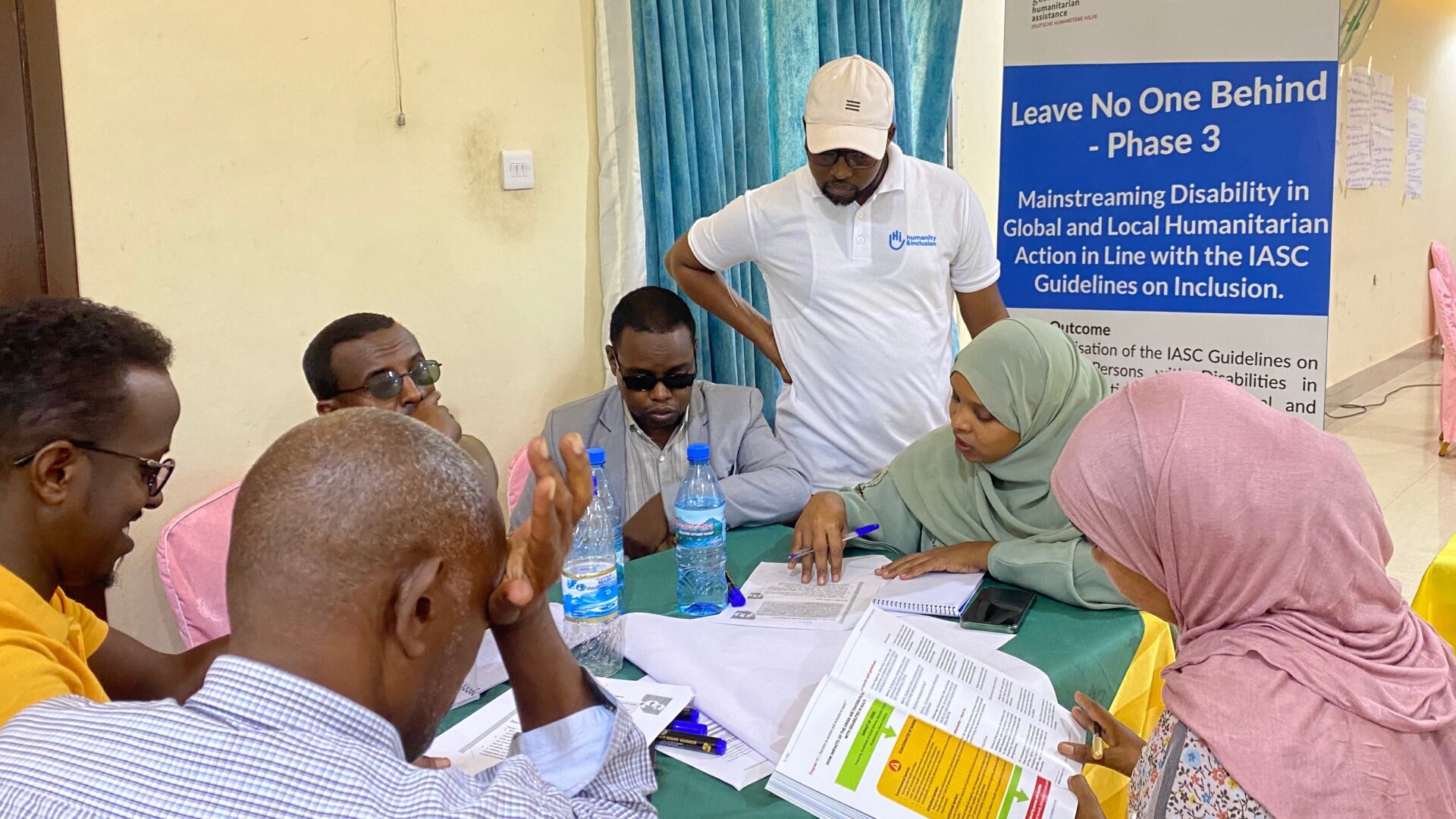 On 20th to 22nd June and 17th to 19th July 2023, HI's Somalia & Somaliland team conducted their 3rd and 4th Review, Adapt, Action and Learning Laboratory workshop (RAAL Lab) in Mogadishu and Hargeisa respectively for the protection partners.
The training participants were selected from international non-governmental organizations (INGOs), national non-governmental organizations (NGOs), UN agencies and organizations of person with disabilities (OPDs).
The workshop employed the Review, Adapt, Action and Learning laboratory (RAAL-Lab) technique that was used in our previous trainings, and designed based on Disability Reference Group (DRG) training modules on disability inclusion. The practical session implied the use of the IASC Guidelines on Inclusion of Persons with Disabilities in Humanitarian Action as a reference tool and specifically on data collection for humanitarian programing to be enhanced:
The workshop participants to gather more information on identification of disability related gaps.
The participants to gain full guidance to support each actor of programming to identify and remove barriers faced by person with disabilities.
Stakeholders' roles and responsibilities to ensure their contingency plans considers needs of person with disabilities and their plans are inclusive and accessible, and also seek participation of organization of person with disabilities that represent the diversities of person with disabilities.
The participants took actively part in the exercises during the training and gave very positive feedback on the modules and the methodology used:
During the 3 days' workshop I have gained a lot from the module that we were introduced, specifically on how to use the IASC guidelines on inclusion of person with disabilities in our programing through covering the needs of person with disabilities in the questionnaire of our assessment's tools'. I will also transfer knowledge gained from the workshop to colleague in our organization.

Jaweria Abdirahman Hussein from SOMRAR organization.
Really, I have learnt a lot from the workshop including the IASC guidelines, the 4 must do actions and twin-track approach as a way of mainstreaming and targeting person with disabilities in humanitarian services by providing their specific requirements for equal participations as others. I will also apply the knowledge gained in my day-to-day activities by using disability disaggregated data for beneficiary registration.

Sulayman Haybe Jama from DRC
The workshop was facilitated by HI's Leave no one behind! team and co-facilitated by OPD members, who shared their experiences on barriers and intersecting factors, including gender, age and disability, that increase the vulnerability of person with disabilities to heightened risks. They also highlighted the importance of removing barriers to the participation of person with disabilities in protection programming.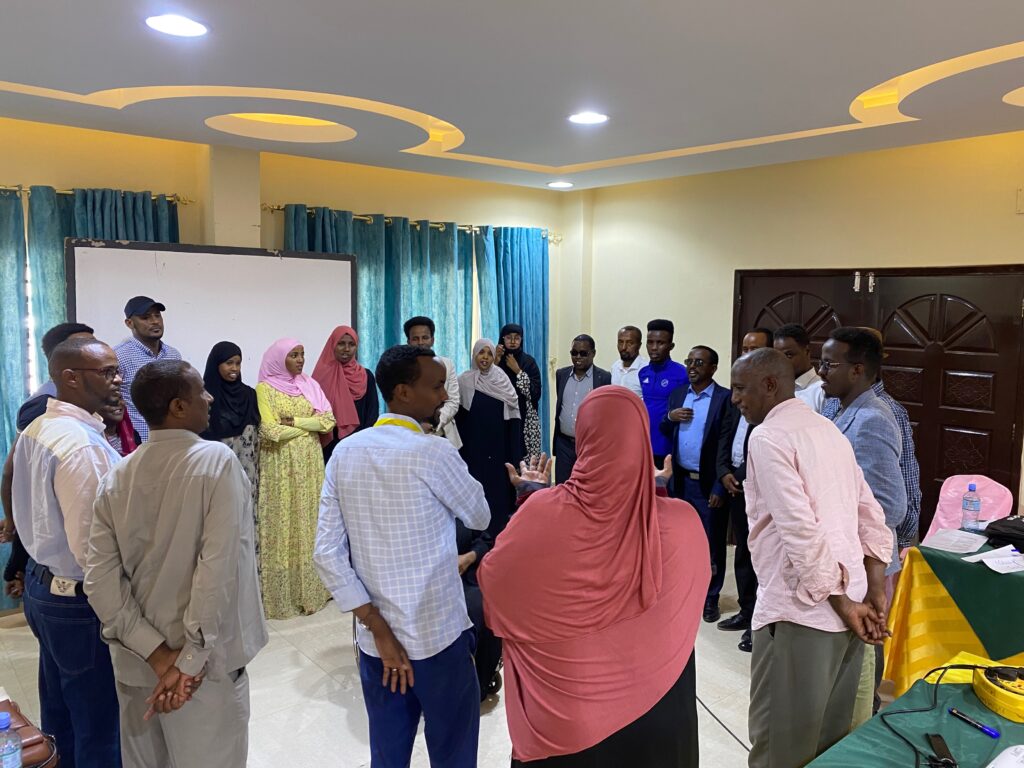 Text by Aden Shire Ismail
Photos by Aden Shire Ismail & Christina Wanjohi