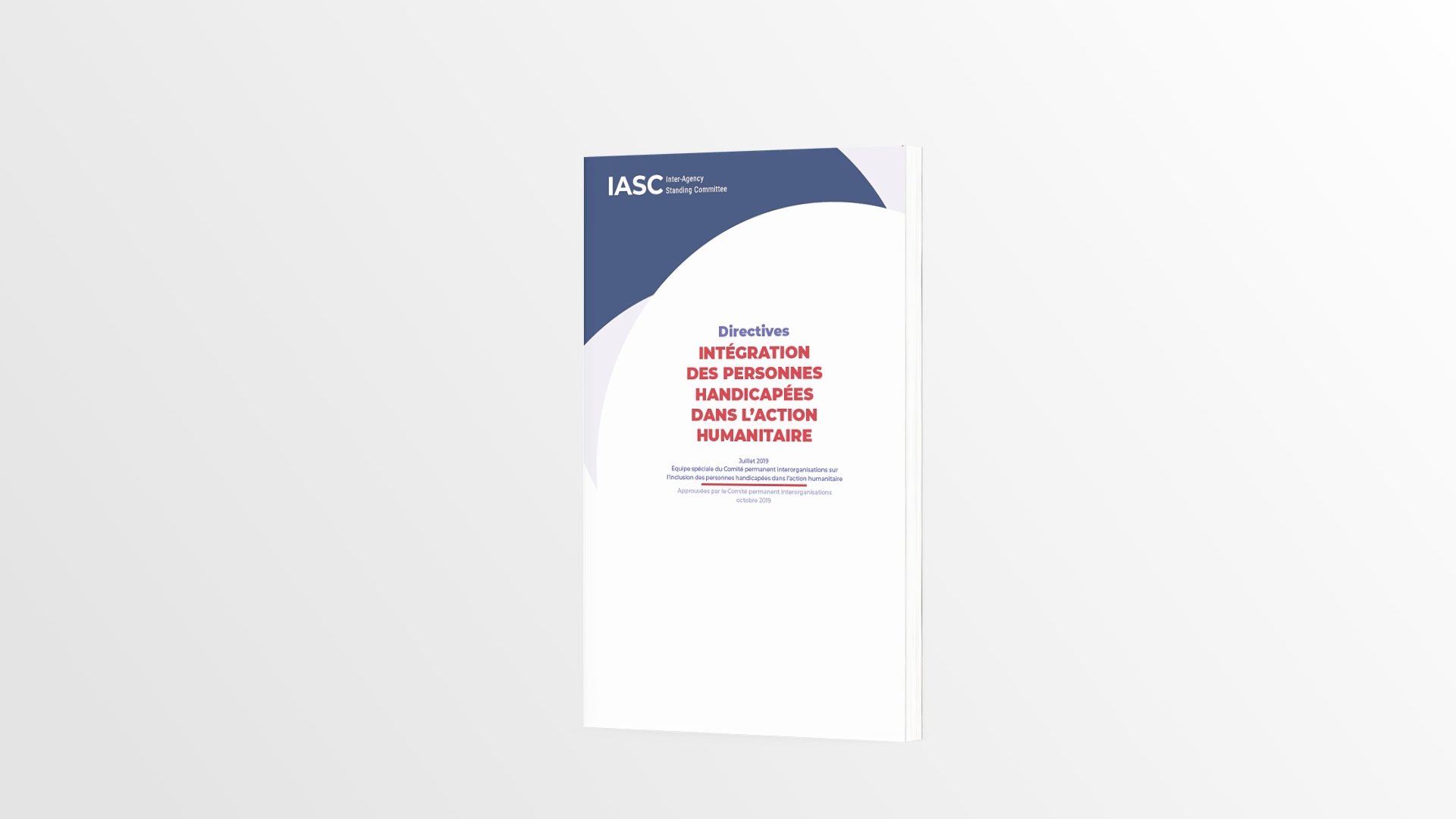 In addition to the English, Spanish and Arabic version of the IASC (Inter-Agency Standing Committee) Guidelines on "Inclusion of Persons with Disabilities in Humanitarian Action", the French version has now also been published. The translation was done through our "Phase 2 – Leave no one behind! project.
The global IASC Guidelines are the first humanitarian guidelines developed with and by persons with disabilities and their representative organisations in collaboration with humanitarian actors. They are a milestone in inclusive humanitarian action and set out essential measures to better address the needs and rights of persons with disabilities.
Each chapter places persons with disabilities at the centre of humanitarian action, as actors and as part of the affected population. The Guidelines not only introduce the concept and understanding of disability inclusion in humanitarian action, they also highlight cross-cutting considerations such as "age, gender and diversity", "data collection" and "partnerships and empowerment of organisations of persons with disabilities". Moreover, the global IASC Guidelines provide sector-specific recommendations for humanitarian actors, e.g. in the areas of health, food security and nutrition, water, sanitation and hygiene (WASH) and protection.
For this translation of the IASC Guidelines we also identified self-representatives and technical experts to ensure that the human rights-based approach to disability was likewise transferred into the French translation.
Therefore, we would like to take this opportunity to once again thank the International Disability Alliance (IDA), Disabled Peoples' International (DPI) Europe and colleagues at Humanity & Inclusion for their support.
The "Directives Intégration Des Personnes Handicapées Dans L'action Humanitaire" are available on our materials page, here. Additional accessible versions of the French translation (epub, Daisy, html, Braille) can be downloaded from the IASC's official website, here.